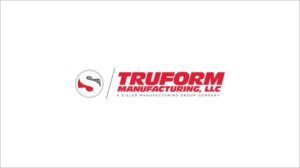 We are seeking a Multi – Crafted Maintenance Technician (Afternoon-Shift) to join our team!
Position Summary: A multi-crafted maintenance technician that can troubleshoot and repair all types of production equipment. Experience working on progressive stamping presses, resistance weld cells, automated robotic cells and high speed assembly equipment is a definite asset.
Qualifications required:
Technical associates degree or equivalent
High school diploma required
5 years experience working as a troubleshooter and repair person in a production environment.
Ability to read and interpret electrical, pneumatic and hydraulic schematic diagrams.
Ability to read and interpret reference manuals and other technical data supplied in order to configure / install items such as sensors, motion controllers, motor drives, smart motors, HMI screens, etc.
Ability to read ladder logic and troubleshoot programable logic controlled circuits.
Ability to troubleshoot and repair robot and resistance weld tooling.
Ability to diagnose and make repairs to automated equipment.
Ability to safely work on 480 volt electric circuits, pneumatics and hydraulics required.
Ability to fabricate / repair parts & components as necessary to keep production equipment running.
Ability to drive fork lift and operate remote control overhead cranes.
Ability to reteach positions on robotic MIG cells.
Ability to train junior personnel.
Willingness to work as part of a team.
Willingness to participate in 5S and Kaizen projects.
Essential functions and responsibilities:
Troubleshoot mechanical stamping presses, coil feeders, scrap conveyors, resistance weld cells, automated assembly turntables, vibratory bowl fed systems, robot arc weld assembly cells, overhead cranes, compressors etc.
Perform preventive and corrective maintenance activities throughout the plant
New equipment installation and start up
Minor rigging using fork truck and crane
Assist as required with new project team during automation start ups
Works on improvement projects as assigned
Maintains a clean and organized work area
Works within all areas of Truform/AHT with the ability to effectively communicate ideas, problems and solutions
Ability to learn quickly, adapt and apply knowledge in a fast-paced environment
Willingness to work flexible hours to meet customer expectations
Good verbal and written communication skills and the ability to read and write English
Performance shall be within the guidelines of the company's policies and procedures
Willingness to work overtime as required (including weekends)
Other duties as assigned
Success factors/job competencies:
Excellent troubleshooter
Driven to solve issues and make improvements
Must work well in a team environment
Must be a motivated self-starter and able to work unsupervised
Physical demands and work environment:
Must be able to lift up to 75 pounds
Must be able to work in heat and cold and in a manufacturing environment
Must be able to operate man lift and work at heights.
Performance standards:
90-day probationary period
We offer excellent benefits to eligible employees, including 401K, holidays, vacations and more.
EOE Minorities/Females/Protected Veterans/Disabled
Drug Free Workplace
Job Type: Full-time
Compensation based upon skill and ability